When I was working full time, I had a couple of go-to recipes that kept our household running smoothly: mason jar salads and overnight oats! Truth be told, the overnight oats are still a staple in our household 😀
Since neither of these recipes originated with me, I'll give you links to a couple of my favorite sites.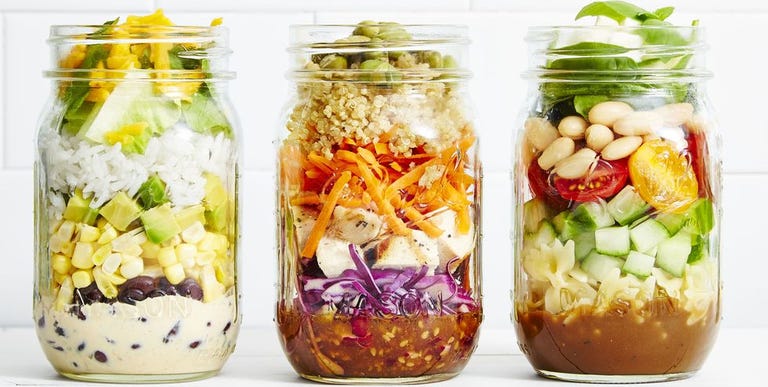 Mason jar salads are easy, healthy, and a great grab-and-go lunch for the busy cubicle dweller. I used to make ten of them every Sunday afternoon, giving both hubby and me lunches for the coming work week. In the morning, all I had to do was grab one out of the refrigerator, drive to work, and pop it into the office fridge to await my lunch hour. Once that magical time arrived, I simply up-ended the jar onto a plate, grabbed a fork, and lunch was served. Easy-peasy!
Overnight oats are another favorite in our household. An hour on the weekend and you can have breakfast for the whole week. Nice. We started with the blueberry lemon recipe and then experimented with substitutions until we discovered our favorite mixtures. Fun, delicious, healthful, and ready when you are.
Yum!!