Halloween is coming. That time of year when our pets prove their devotion to us by allowing us to dress them up in silly costumes. I thought I'd showcase a few of my favorite pictures from around the web in the next couple of weeks.
Let's start with some caped crusaders: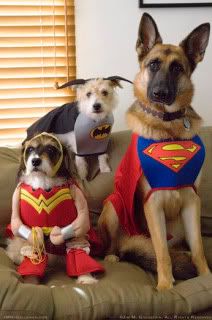 Pretty cute, aren't they?